The Chaplain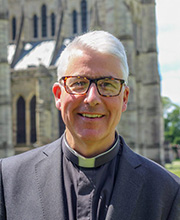 Canon Thomas Woodhouse was appointed Chaplain of The King's Chapel of the Savoy, Chaplain of the Royal Victorian Order and a Deputy Priest-in-Ordinary on the 1 October 2019. Thomas has worked in the Dioceses of Gloucester and Salisbury, most recently in Dorchester, the county town of Dorset. Between 2005 and 2014 he was Vicar of Royal Wootton Bassett, a period when Repatriations put the town firmly in the spotlight.
As Chaplain Thomas has pastoral responsibility for the congregation who make the chapel their spiritual home. The chapel is the spiritual home of the Duchy of Lancaster and Thomas seeks to work closely with the staff of the Duchy to support their duties. The chapel is also the Chapel of the Royal Victorian Order and Thomas officiates at weddings, baptisms, memorial services and other commemorations for members of the Order. As a Deputy Priest-in-Ordinary he supports the ministry of the Dean and Sub-Dean of the Chapels Royal, and is one of the team of priests that fulfils duties within the Royal Household.
The Master of the Music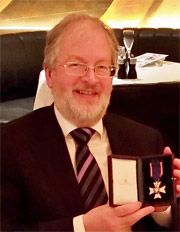 Philip Berg has been Master of the Music at The King's Chapel of the Savoy since 1995, and has conducted the choir for many Royal Visits. He has given a yearly Bach Recital at the Chapel since 1995, and is near completion of a long-term project to perform Bach's complete organ works. He has performed at many other venues, most recently at the cathedrals of Inverness, Worcester and St Giles, Edinburgh, and has been heard as accompanist on BBC radio. Philip was appointed a Member of the Royal Victorian Order (MVO) in 2014.
The Sub Organist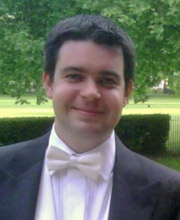 Justin Luke has been Assistant Organist at The King's Chapel of the Savoy since 2002, prior to which he was Organ Scholar of Westminster Abbey, All Saints' Margaret Street and Rochester Cathedral. He studied at Wells Cathedral School and The Royal College of Music and his teachers have included Peter King, Rupert Gough and Margaret Phillips on Organ and Fali Pavri on Piano.
Justin is a prize winning Associate of the Royal College of Organists and his playing has been heard on numerous occasions as live or recorded broadcasts on BBC radio. He has appeared as a soloist or accompanist in many venues throughout the UK, Europe and the United States.