James Oldfield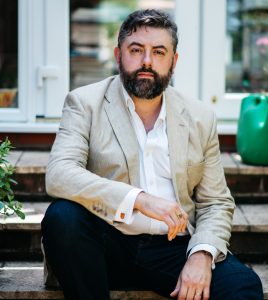 James has been a Gentleman of the Choir since October 2007, succeeding Ben Fawden. He combines a busy career as a solo singer with teaching singing to around sixty students at Tiffin School, Emanuel School, and the University of Cambridge (Trinity and Emmanuel colleges). James' concert performances include work with the Hallé, Manchester Camerata, London Symphony Orchestra, RPO Philharmonia, and RTÉ Symphony and Concert orchestras. His opera appearances include solo roles at Garsington Opera, Gothenburg Opera, Opera North and ROH2. www.james-oldfield.com
Gareth Treseder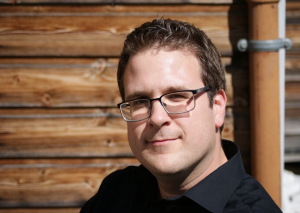 Welsh tenor and composer Gareth Treseder has been a Gentleman of the Choir since January 2021, succeeding Mark Draper. Gareth previously studied at the University of Bristol and Cardiff's Royal Welsh College of Music and Drama. He has since been made an Honorary Associate of the RWCMD in recognition of his musical achievements. Alongside his singing career performing with such ensembles as the Monteverdi Choir, BBC Singers (ad hoc), Sonoro and the Eric Whitacre Singers, Gareth composes chiefly sacred choral works. Several of his pieces have been published by Boosey & Hawkes, Hal Leonard and the RSCM. These publications include A Song Was Heard At Christmas, Tomorrow Shall Be My Dancing Day and On Christmas Day in the Morning.   www.garethtreseder.com
Sebastian Harris

Sebastian began his musical training as a chorister at Wells Cathedral. He later became a member of the National Youth Choir and Chamber Choir of Great Britain. He went on to sing with the choirs of Portsmouth and Winchester Cathedrals before gaining a choral scholarship to King's College, Cambridge. Since graduating Sebastian has been engaged as a freelance singer and was appointed a Gentleman in the Choir of the Queen's Chapel of the Savoy in November 2017.
Timothy Hamilton

Timothy studied at the University of Kent with Benjamin Luxon and at Trinity College of Music with Janice Chapman. A graduate of the prestigious 'Knack' programme at English National Opera, Timothy has performed with English National Opera, Scottish Opera, London Voices, Aldeburgh and Bregenz Festivals, Raymond Gubbay, BBC Wales Chorus and the Grammy nominated vocal ensemble Accentus. Timothy has made numerous recordings including the best-selling Faure Requiem with the Accentus (Naïve Label). He has also recorded numerous film soundtracks with London Voices, including The Hobbit and Snow White and The Huntsman.
Timothy is also a composer and conductor, and in 2012 founded the operatic vocal ensemble Cantoribus, whose debut album 'Vision' will be released in 2014 on Stone Records.
As an actor, Timothy has appeared in numerous film and television productions, including The Iron Lady, Johnny English 2, Quantum of Solace, Posh and Downton Abbey.
Peter Thresh

Peter began his musical life as a choirboy at Canterbury cathedral under the inspirational direction of Allan Wicks. The chance to perform music ranging from medieval plainchant to the latest creations of living composers instilled a love of music of all periods.  He went on to read history at Magdalen College, Oxford where he was an Academical Clerk in the choir. He played the horn in various orchestras and studied conducting with Franco Ferrara and Pierre Boulez before joining the BBC where he works as a producer at Radio 3.
Nicholas Mitchell

Nicholas Mitchell began singing at Worcester College, Oxford at the age of six. Later he sang at Christ Church Cathedral, Oxford before moving to London. He has sung with many of the London choirs and was at Brompton oratory before coming to the Queen's Chapel. He teaches Classics, plays the oboe and writes on early instruments and their evidence for choral pitch.